Welcome to the Creative Side
of Owning Your Business!
Now that you're one of the "Cool People" who won't have to worry about if you're going to succeed with your business, there are a couple of things we need to do to keep you connected to everything!
Make sure to add ashlee@alouisecreative to your safe sender's list so that my emails don't land in your spam folder & you get all the tips that I'll send you to help you grow.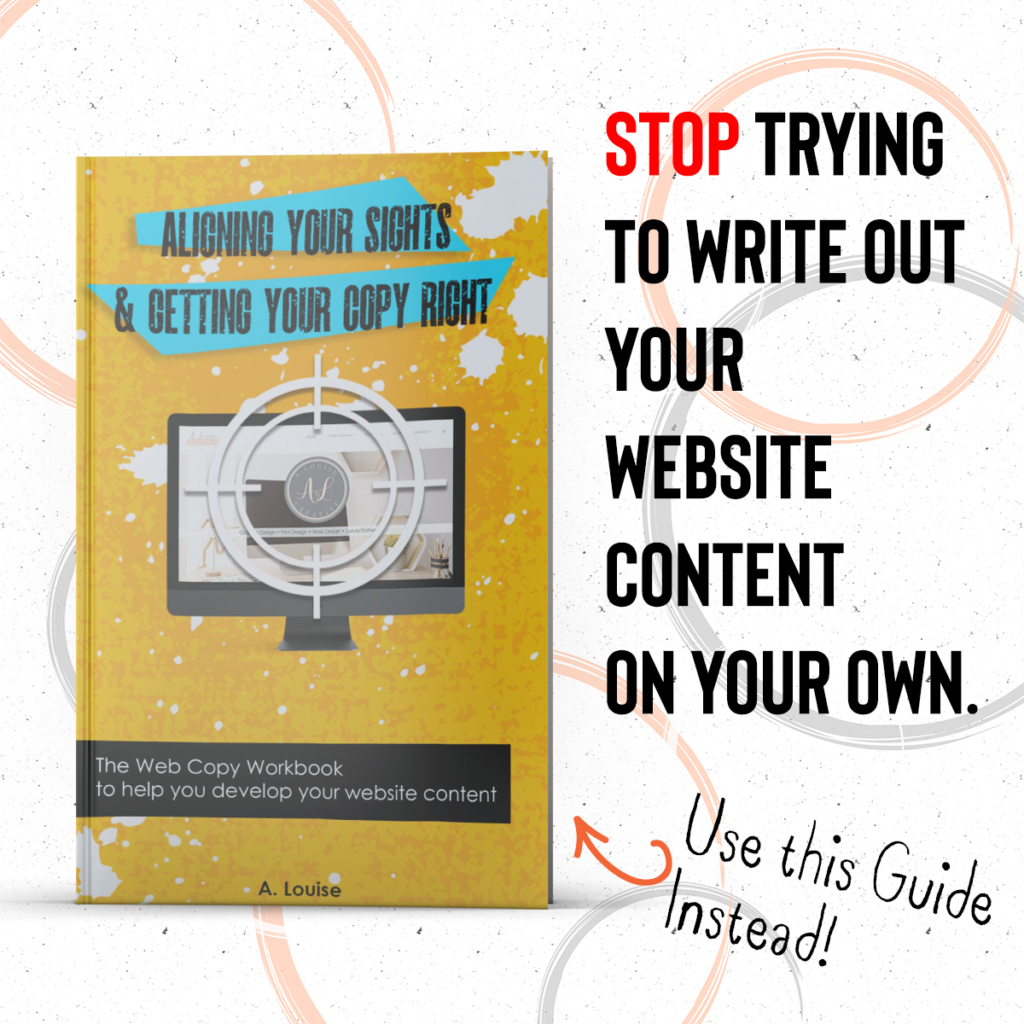 Make Sure to pick up a copy of "Aligning your Sights: Getting Your Web Copy Right". 
This Limited time offer gets you 30% OFF Your copy!